Automotive Vents
Protect your vehicle's complex components from all weather conditions
Today's vehicles are more complicated than they've ever been, utilizing advanced electronic components that are vital for safety, navigation, comfort, and performance. From internally placed electronics systems to standard front and rear lights and power windows — these car components require ample protection from contaminants and moisture to avoid overheating and damage.
At LTI Atlanta, we use industry-leading PTFE-based automotive vents to protect vehicle components from condensation and moisture, allow even and effective heat dissipation, and maintain ample air flow between parts. Our high-grade vents provide top-shelf hydrophobic and oleophobic coatings that keep contaminants and moisture away, ensuring that your car's computer system, electronics, and other sensitive components are protected from all types of weather and driving conditions.
---
Everything you need to know about LTI Atlanta's automotive PTFE-based micro-venting solutions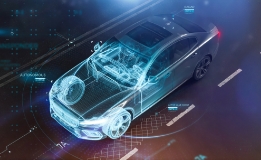 What are the benefits of
PTFE-based automotive
vents?
The lubricating properties of PTFE helps reduce friction and optimize the function of moving parts
High mechanical strength allows use on high-performance vehicles
Wide chemical and thermal resistance provides a wider operating window than lower-cost solutions
Coating consistently wicks away both water- and oil-based moisture
Micro venting ensures that air circulates as intended around and between the components
Micro vents facilitate rapid pressure equalization that helps lower stresses and improve heat dissipation of your components
Moisture dissipation helps eliminate fogging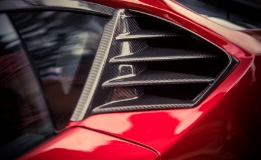 Why choose LTI Atlanta's
automotive venting
solutions?
We only use the best commercially available venting solutions
Our pricing is unmatched
We have a small minimum job order requirement
We have over a decade of experience in innovative automotive solutions
We provide a no-hassle warranty policy
Our PTFE-based micro vents are trusted by the global auto industry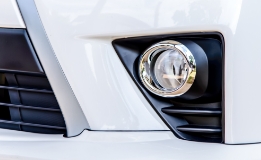 Which components do
PTFE-based automotive
vents protect?
Electronic control units
Enclosure seals
Powertrain components
Fog, head, and rear lamps
Instrument clusters
Turn signals
Sensors and control units
Horns
Window and wiper motors
Valves
Gaskets
Wire insulation
Electronic components
---
Frequently Asked Questions
PTFE stands for polytetrafluoroethylene, a synthetic polymer known for its hydrophobic and lubricating properties. The best-known PTFE-based composition brand is Teflon, a popular cookware brand known for its non-stick pots and pans.
It is commonly used as a coating on many vehicle components because it immediately disperses oil and water, and can be used as a lubricant to reduce friction, wear, and energy consumption of machinery. PTFE also facilitates rapid heat dissipation and temperature management, which makes it great for components that require certain heat windows to operate at peak performance. PTFE-coated components are less prone to premature failure and more capable of surviving harsh environments and drastic temperature and pressure changes than non-treated components.
PTFE is commonly applied on connector assemblies, cables, printed circuit boards, bearings, gears, stress seals, enclosure seals, plates, gaskets, bushings, carbon fiber composites, hose assemblies, expansion joints, valves, powertrain components, electronic pumps, and more.
The answer depends on the scale and complexity of the specific project. Projects can be as short as a few days to a week for coating jobs on bodywork and easy-to-access components. Jobs that require disassembly and reassembly tend to have significantly longer turnaround times. It would be best to reach out to our representatives to get an accurate estimate of the time frame required for the specific PTFE services you need. Email us at sales@ltiatlanta.com to get a quote.
---
Raise The Performance Bar Of Your Vehicles Today
LTI Atlanta's PTFE solutions will help you improve vehicle performance without hurting your budget